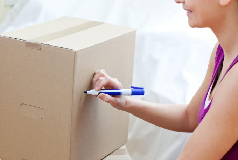 Steven Giorgione says Sadly, many people don't know this and overlook this easy way to recoup some of their out-of-pocket expenses on moving. This is true even if you choose to take the standard deduction instead of itemizing. In other words, they lower your adjusted gross income (the amount your taxes are based upon) and save you money! So just what can you deduct, and what are the rules that apply? I'm going to give you a quick rundown to make sure you deduct all that is allowed!

Moving from Henderson or to Las Vegas the Henderson for work the Henderson CPA notes: There are important criteria you must meet to be able to do this. These could be: Distance: This is one of the major tests you have to meet. Your new job must be 50 miles or more further from your old home than your old job was from that same home. So if you worked around the corner from your old job previously, your new job has to be at least fifty miles away from that; on the other hand, if you worked twenty miles from your old home, the new job must be at least seventy miles away. If you were unemployed, then the new job must be fifty miles away from your old house as well. Time: Another important criterion is that you must work full-time for 39 weeks or more during the first twelve months after your move. Self-employed people must work at least 78 weeks during the 24 months following the move, including at least 39 weeks during the first 12 months. Of course, if you moved later in the year, you will not have met the entire time test; you are still allowed to take the deduction if you expect to meet it. However, you will have to amend your return or claim the deduction as "other income" on the following year's taxes if you do not meet the time test.
There are also eligible expenses to deduct such as:
Costs for packing and transporting: This includes amounts you pay to people that pack your goods, or help you load them on the truck, professional movers, shipping fees or fees paid for renting a moving truck or transportation for your pets and your vehicles.
Personal transportation: If you drive your vehicle to your new home,
but your spouse and the children fly to the location, both sets of travel expenses are deductible. One day's lodging is also deductible in case it is a long trip. (Meals are NOT deductible.)
Utility costs: Fees that you pay to connect or disconnect your utilities at either home are deductible.
Car expenses: You can deduct either the actual expenses you incurred for the use of your car during the move or take a deduction for the standard mileage rate of 24 cents per mile. In addition, parking fees and tolls can be deducted.
Storage: If there is a gap between the time your belongings leave your old home, but before they are delivered to your new place, that storage cost is deductible, as is the cost of insuring them during this time.
To qualify for a deduction, first and foremost your move must have taken place in the tax year for which you're providing information to the IRS, and it must have taken place for either a job or a job location (i.e., you either relocated for work or your place of business moved far away, forcing you to move your residence to be closer to it.) Therefore, moving expenses can be deductible from your tax.